Sony VPCW1 Series Repair Experts
 Creative IT is a London based Sony laptop repair centre providing services to customers throughout the nation with fast turnaround Sony VPCW1 series repair services. Driven by a passion for client satisfaction as well as our passion for all types of computers, our prime goal at Creative IT is to fix your laptop problems as effectively as possible while ensuring your experience with us a pleasant one. From annoying pop-ups, browser hijacks to dead motherboard, virus and spyware attacks, unexpected blue screens, and email as well as networking issues, we can deal with a variety of problems as part of Sony VPCW1 laptop series repair.
 Our laptop repair and service facility is also an excellent option for clients who seek top notch upgrade and replacement services, as we have in our stock a full range of laptop spare parts to suit every model of laptops included in Sony VPCW1 series. Have a look at the services, among many others, that we render for your London Sony VPCW1 series repair needs for VPCW11S1E/P, VPCW11S1E/T, VPCW11S1E/W, VPCW11S1R/P, VPCW11S1R/T, VPCW11S1R/W, VPCW12J1E/P, VPCW12J1E/T, VPCW12J1E/W, VPCW12M1E/P, VPCW12M1E/T, VPCW12M1E/W, VPCW12S1E/P, VPCW12S1E/T, VPCW12S1E/W, VPCW12S1E/WZ, VPCW12S1R/P, VPCW12S1R/T, VPCW12S1R/W, VPCW12Z1R/P, VPCW12Z1R/T, VPCW12Z1R/W, VPCW12Z1R/WZ and VPCW12Z1T/T notebook models.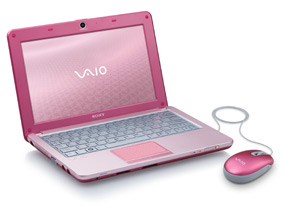 Laptop inverter repair
Hinge repair and replacement
DC power jack repair and replacement
Troubleshoot and fix laptop video problems
Memory and processor upgrade
Hard drive upgrade and replacement
Battery replacement
Motherboard repair and replacement
Laptop BIOS upgrade
Replace LCD laptop screen
 Require a Sony VPCW1 series repair in London or anywhere in the UK? Dial us on 020 7237 6805 now to speak to one our friendly as well as knowledgeable Sony laptop technicians. You can also email us at info@creativeit.net if you have questions on our Sony laptop repair and upgrade services. Also, feel free to give us a ring if you want us to arrange pick-up and delivery services in case if you cannot drop off your laptop to our repair centre. We are available six days a week from 09:00 to 18:00 hrs.