Sony VGN-P Series Repair
Do you want to receive professional Sony VGN-P series repair services for highly affordable rates? Creative IT's exceptional Sony laptop repair services is perhaps the perfect answer for this. Since 1994, we at Creative IT have built a solid relationship with our clients that range from individuals and residential clients to business clients and public organizations by making available unmatched laptop repair services that stand out both in terms of quality and repair rates. With a well maintained repair centre and with a highly talented work team, we can certainly help you with the best laptop repair possible.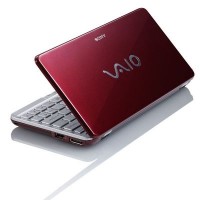 Disappointed due to the sluggish performance of your laptop? Then it is time for your laptop to get a total revamp, and our upgrade services is the perfect solution. Has someone told you that your laptop should be changed due to a dead motherboard or do you want to change your laptop due to a defective keyboard or unresponsive track pad? In such instances, we can help you with high quality laptop replacement services, with which you could get back your notebook computer in perfect condition and that too for unbeatable prices.
Please find below an overview of services that we offer as a part of our professional London Sony VGN-P series repair services: 
LCD screen replacement
Component level repair 
 Motherboard replacement
 Memory (RAM) upgrade 
DC power jack repair 
Data recovery and backup
Virus removal and installation of Antivirus 
Our technicians can troubleshoot and repair VGN-P11Z/G, VGN-P11Z/Q, VGN-P11Z/R, VGN-P11Z/W, VGN-P11ZR/G, VGN-P11ZR/R, VGN-P11ZR/W, VGN-P19VN/Q, VGN-P19VRN/Q, VGN-P19WN/Q, VGN-P21S/W, VGN-P21Z/G, VGN-P21Z/Q, VGN-P21Z/R, VGN-P21Z/W, VGN-P21ZR/G, VGN-P21ZR/Q, VGN-P21ZR/R, VGN-P21ZR/W, VGN-P29VN/Q, VGN-P29VRN/Q, VGN-P31ZK/G, VGN-P31ZK/N, VGN-P31ZK/Q, VGN-P31ZK/R, VGN-P31ZK/W, VGN-P31ZRK/G, VGN-P31ZRK/Q, VGN-P31ZRK/R, VGN-P31ZRK/W, VGN-P39VL/Q, VGN-P39VRL/N and VGN-P39VRL/Q notebook models.
One of the highlights of our services is that we do not delay any kind of laptop repair services for more than two days. You could either drop off your faulty laptop to our Central London repair centre or you can let us know if you need pick-up and delivery services. So contact us today itself on 020 7237 6805 or email us at info@creativeit.net  to grab a competitive estimate on our same day London Sony VGN-P series repair and upgrade services.