Sony VGN-C Series Repair
Let it be hardware or software issues, our fast, professional
Sony VGN-C series repair
services will help you to get your defective Sony laptop up and running again at optimal peak performance. Located in Central London, we are a nationwide
Sony laptop repair
service provider with over 15 years of unrivaled experience in the industry. We complete all kinds of repair work within a day or two, and provide secure pick-up and delivery services based on the client's requirements. Above all, we are popular for our exceptional service charges that are among the best in the industry. Worried due to distorted video or blank screen as a result of graphics chip failure or component level issues or continuous virus attacks? Then just hand over your out of order laptop to us and be relaxed. We also customize services to meet your unique IT requirements by providing you with outstanding upgrade and replacement services. 
Below are the services that we provide in connection with our high-quality London Sony VGN-C series repair, upgrade and replacement services: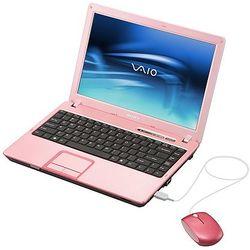 Component level repair  
Motherboard replacement 
LCD,LED screen replacement  
Data recovery from crashed hard drive
Fixing or replacing broken power sockets 
Keyboard repair and replacement
RAM upgrade and replacement   
Resolving overheating issues
Virus, spyware and malware removal
We repair all models of the Sony VGN-C laptop series including VGN-C1S/G, VGN-C1S/H, VGN-C1S/P, VGN-C1S/W, VGN-C1Z/B, VGN-C1ZR/B, VGN-C2M/W, VGN-C2S/G, VGN-C2S/H, VGN-C2S/L, VGN-C2S/P, VGN-C2S/W, VGN-C2SR/G, VGN-C2SR/L, VGN-C2SR/P, VGN-C2Z/B and VGN-C2ZR/B notebook models. Based on the client's residence or office location and nature of the laptop faults, we provide same day or next day services. We can also schedule after hours and weekend service on prior appointment.
You can pick up your phone anytime between 09:00 and 18:00 hrs from Monday through Saturday to give us a call on
020 7237 6805
and speak to one of our expert technicians to know more about our London Sony VGN-C series repair, upgrade and replacement services. You can also forward us an email to
info@creativeit.net
.