HP Compaq 6900 Series laptop repair
Is your HP Compaq 6900 Series laptop malfunctioning? Creative IT is one of the UK's leading HP laptop repair, upgrade and component replacement service providers. Ever since 1994, Creative IT has been offering both corporate clients and home use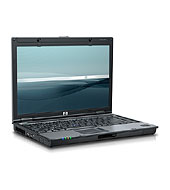 rs the fastest and most cost-effective computer maintenance and support services in the UK.
So if you are experiencing any issue with your HP Compaq 6900 series laptop, we can troubleshoot them while you wait. Our team of highly skilled electronics technicians, who have more than 15 years of hands on experience in dealing with all kinds of laptop related issues will use cutting edge service equipment to diagnose and fix all your HP Compaq 6900 series laptop's issues. And they will provide you with the most competitive repair quote in the UK. Once you agree with the estimate, if you are in and around London, our team will fix your laptop the very same day.
A complete range of repair services for your HP Compaq 6900
Below are just some of the many services we can provide for your HP Compaq 6900 series laptop:
Display hinge repair and replacement
Fan repair and replacement
Battery replacement
LCD backlight and inverter replacement
Hard disk upgrade and replacement
Virus, spyware and malware removal
Setting up protection against virus attacks
Data restoration and migration
Laptop LCD screen replacement
Keyboard replacement and cleansing
DC power jack repair and replacement·
CD / DVD ROM repair and replacement
Motherboard repair and replacement
All you have to in order to benefit from our top quality services and very competitive rates is to bring your defective HP Compaq 6900 series laptop to our Central London repair centre and we will fix it for you. Or we can offer you professional pick up and delivery services for your HP Compaq 6900 series laptop.
Get in touch with us on 020 7237 6805 or email us at info@creativeit.net from Monday to Saturday, 09:00 to 18:00 hrs and we will fix your HP Compaq 6900 series laptop today!