Acer laptop screen replacement services in the UK
Creative IT offers fast Acer laptop screen replacement services all over the UK.
Is your Acer laptop screen broken, cracked or have you encountered any of the following problems?
Screen flickering
Screen turned completely white
Defective LCD screen due to dead motherboard
Screen problems due to LCD backlight issues
Fuzzy video
Dead pixels
Lines on screen
LCD screen damage due to liquid spillage
Faulty LED Screen backlight
Dim Screen
Creative IT can provide you with top quality Acer laptop screen replacement services while you wait in London or with very fast turnaround time in the UK.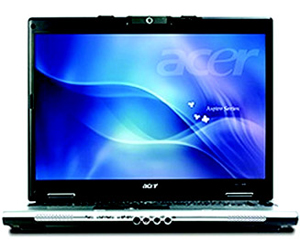 Nationwide Acer laptop screen replacements
With more than a decade's experience in the industry, Creative IT is a London based laptop repair and upgrade centre that provide nationwide Acer laptop screen replacement services. Our qualified and dedicated work team comprising trained technicians and proficient engineers can handle virtually all problems that affect your Acer laptop screens, let it be of any make or model such as Aspire, Aspire One, Extensa, Ferrari, and TravelMate. We have a good stock of 20.1", 19", 18.4", 17", 15.4", 15", 13.3", 12.1", 11.3", 10.4", 9.4" and 8.4" Acer screens.
How long will it take to replace an Acer laptop screen?
We don't delay any kind of work in connection with LCD screen issues for more than a day and sometimes we even return your laptop fixed within 15 to 20 minutes or while you wait. However, in such instances if your laptop LCD issues are due to backlight problems or motherboard issues, then it may require more time for diagnosis as well as further procedures.
How much will it cost for an Acer screen replacement service?
The prices of our Acer screen replacement services usually start from £95 + vat (supply and fit) to replace a defective laptop screen with a brand new one.
Is warranty available on my Acer screen replacement service?
Creative IT provides a three month warranty on every Acer screen replacement services and new parts supplied. All warranties are back to base.
How to get an Acer screen replacement?
Creative IT can be easily reached on our customer support line number 020 7394 2525, six days a week from Monday through Saturday between 09:00 and 18:00 hrs. If you have questions on our Acer LCD screen replacement services, you can also send us an email to info@creativeit.net. Based on your request, we also arrange pick-up and delivery services for an affordable rate.
Notebook
Acer Ferrari
Acer Aspire
Acer Extensa
Acer Travelmate
Netbook
Aspire One
Ferrari One