Acer Extensa Laptop Repair
Would you like a quick
Acer Extensa laptop repair
service at a reasonable price? Creative IT is proud to offer a professional and quick turnaround service. Located in Central London, we are one of the most advanced laptop repair centres in the UK.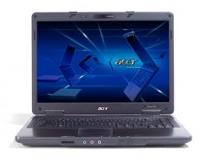 Our engineers have a strong technical competence in resolving all the issues of Acer Extensa laptops. All products are repaired under the guidance of trained and highly skilled experts. We can also replace your defective laptop component as we maintain an extensive inventory of high quality genuine laptop spare parts. Some among our specialist London Acer Extensa laptop repair and upgrade services include:
Data backup and transfer
Installation of Operating System
Identification and removal of Adware, Spyware and Virus
Installation of latest antivirus software
CPU upgrade and replacement
Keyboard repair and replacement
Motherboard repair and replacement
Memory (RAM) upgrade
Hard drive upgrade and replacement
LCD screen and backlight repair and replacement
Touchpad repair and replacement
Display hinge repair and replacement
CD-ROM / DVD-ROM replacement
Repair of DC power jack and other power supply issues
As part of our London Acer Extensa notebook repair and upgrade services, we can troubleshoot, fix and service 2000, 2300, 2350, 2500, 2600, 2900, 2900D, 2900E, 2950, 3000, 3100, 4010, 4100, 4120, 4130, 4210, 4220, 4230, 4420, 4430, 4620, 4620Z, 4630, 4630G, 4630Z, 4630ZG, 500, 5010, 5120, 5200, 5210, 5220, 5230, 5230E, 5235, 5410, 5420, 5420G, 5430, 5510, 5510Z, 5610, 5610G, 5620, 5620G, 5620Z, 5620ZG, 5630, 5630EZ, 5630G, 5630Z, 5630ZG, 5635, 5635G, 5635Z, 5635ZG, 6600, 6700, 6700Z, 710, 7120, 7220, 7230, 7230E, 7420, 7620, 7620G, 7620Z, 7630, 7630EZ, 7630G, 7630Z and 7630ZG notebook models. We ensure that our valuable customers will receive the highest level of service from us.
So don't get concerned if your expensive laptop gets damaged or stops functioning properly. You can be guaranteed to get your laptop in a perfect running condition within 24 to 48 hrs. All you need is to get in touch with us on
020 7237 6805
. You can also email us to
info@creativeit.net
. We are available Monday through Saturday from 09:00 hrs to 18:00 hrs. For all our local clients, we provide same day London
Acer Extensa laptop repair
and upgrade services. We can also arrange a secure pick-up and delivery service.